Video recordings
John Elmer
Clwyd Probert
Edwin Raymond
Resources: December 2017 HUG event
HubSpot | HubDo | Vidyard

Fireside Chat with Brian Halligan
Following an introduction from Whitehat CEO Clwyd Probert, sit down for an exclusive and intimate chat with HubSpot's own CEO and co-founder, Brian Halligan. Brian will discuss everything from putting your customers first, to growing a company by switching from a funnel to a flywheel model.
Peter Nicholls, Director HubDo
HubSpot's platform has a wide variety of native integrations that you can take advantage of to more seamlessly weave your business together. Hear from Peter Nicholls about how you can use PandaDoc to create, send, eSign, and track quotes, proposals and contracts all without leaving HubSpot CRM.
Tyler Lessard, VP Marketing Vidyard
Vidyard is an industry leader in video hosting and analytics - hear from CEO Michael Litt about how your business should be using video to enhance your current sales, marketing, and services efforts.
HubSpot | Mount Arbor
Theme: Inbound Sales
Speaker: Diarmuid Walsh, Senior Sales Manager at HubSpot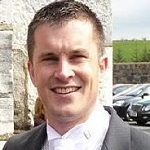 Sales professional with experience working across a variety of industries mainly in the Enterprise Software and Financial Services industry sectors.
Speaker: Andrew McAvinchey, CEO of Mount Arbor
Title: How a Sales Flywheel Can Grow Your Business Predictably with Inbound Sales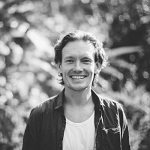 Synopsis
Your sales team probably aren't analysts - they appreciate mobile drag-and-drop sales processes, rather than confusing spreadsheets. Even the most disciplined sales teams fail to follow a sales process that doesn't flow naturally into their daily routine. HubSpot Sales Hub and the Growth Suite offer a new way to unite your sales and marketing organisation so attribution, reporting, and data-driven sales actually work - but not before you discover a few hidden gems you'll need to deal with first.
Andrew is an Inbound Sales consultant with over 15 years of experience using innovation in marketing and digital sales to help Startups, Fortune 500 and SMEs to grow revenue.
A unique background in Science, Marketing, Creative Content and Sales has proved invaluable in working with emerging trends in customer-focused business. His clients have included Google, Vodafone, IBM Now Factory, Altify, Boxever, Glofox & Zutec Intl Ltd.
HubSpot | Whitehat | Three Colours Rule
Keynote Speaker
Iliyana Stareva, Author of 'Inbound PR'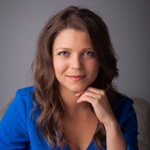 Iliyana Stareva is Global Partner Program Manager at HubSpot, where she plans and executes cross-functional change across global teams and drives a partner-first approach for company-wide initiatives. With a background in PR and agency business consulting as well as a fluent speaker and writer in Bulgarian, English, and German, she is the author of Inbound PR, Social Media and the Rebirth of PR and Social Media: Key for Sustainability Communications.
Speaker: Ketna Mistry: What makes up a strong "Social Media Strategy"?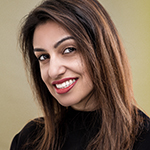 Having successfully implemented social media strategy's for regulated and global organisations across the financial services sector, energy, tech and recruitment industries. Ketna is keen to share her insight on how to transform your brand on social media in a structured and sustainable way.
Speaker: Flavilla Fongang: Building Your Brand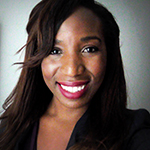 Flavilla Fongang is an award-winning businesswoman, international speaker, MD and creative brand strategist. She was recently named "She's Mercedes" businesswoman by Mercedes Benz among women such as Sheryl Sandberg, the COO of Facebook. She was also a guest marketing and brand strategy lecturer at Goldsmiths University, she mentors at London Metropolitan University and was named the most influential businesswoman by LinkedIn. Among her clients, HSBC, Natwest, AIB, Suzuki, IHG Group, NHS and many more.
HUG Theme: Inbound Updated
A review of all of the recent changes in the world of Inbound Marketing. We will be going over all of the recent announcements from the Inbound conference in Boston, including updates to the HubSpot platform functionality with particular reference to Video Marketing, Service Hub & the HubSpot Sales CRM product.
KeynoteSpeaker: Micahel Litt, Co-Founder & CEO, Vidyard
Michael is the co-founder and CEO of the leading Video Marketing platform, Vidyard. While he's not bringing leading video-based technologies to market, he serves as general partner of Garage Capital, a seed stage fund focused on Super-Cluster companies looking to expand their networks into Silicon Valley. He also sits on the Communitech Board of Directors; a KW based organisation designed to help companies start, grow and succeed.
‍
Speaker: Pete Nicholls, Director, HubDo
Presentation: Hubspot Product Set - An update from Inbound
Pete Nicholls is HubSpot Certified Trainer and Founding Director of HubDo, the wholesale-only HubSpot Platinum Partner and #1 HubSpot Partner in Asia Pacific. HubDo provides training, mentoring and services for marketing agencies in Europe, North America and Asia Pacific who want to grow but are frustrated or daunted by what it takes to build an Inbound Agency.
‍
Speaker: Stephen Higgins, EMEA Sales Manager, HubSpot
Presentation: HubSpot's Service Hub
Stephen is a Sales Manager at HubSpot on the Agency Partner team.
‍
‍
Feedback
Very informative content and a good mix of marketing tips and Hubspot-specific content. Well worth the trip into London and I look forward to the next one. I particularly value the marketing tips, the information about video was great.
Informative speakers and great venue/refreshments.
Good mix of theory and practical tips. Relevant content.
The variety of topics covered and the in-depth expertise of the speakers. I always leave the HUG with new ideas that I can try out the very same day.
The funnel vs flywheel analogy was an interesting take on bridging marketing and sales. The staff from Vidyard were very insightful and were probably the highlight of the event for myself.
Video recordings
Circle Loop | Twenty Three | HubSpot
1) Matt Cowell: Circle Loop (HubSpot Integration Partner)
Presentation: Bringing Personal Back To Business
How communication has changed (but not necessarily evolved) over the past 20 years, and what we can do to make it personal again.
Having spent over 15 years leading performance marketing & customer success teams in a number of large businesses, Matt is now marketing director at CircleLoop - the next-generation phone system for business - adopting and implementing the latest customer success strategies to drive rapid growth and client satisfaction
2) Mette Høyer: Partner Manager TwentyThree (HubSpot Integration Partner)
Presentation: Spice Up Your HubSpot Data With Webinars
Are you using webinars as part of your marketing strategy today? Do you measure the success of your webinars effectively?
Mette Hoeyer has been succeeding within marketing automation for nearly a decade. She has been a part of growing the industry and the strategies around turning marketing automation from being a nice-to-have to must-have solutions.
3) Caragh Kennedy, Business Development Manager (HubSpot)
Presentation: Happy Customers are the key to growth
Caragh is dedicated to helping entrepreneurs and startups implement growth-centric marketing and sales strategies. She has also experience working with accelerators, incubators, VC's and more, as well as delivering education sessions on Inbound sales and marketing for startups. Prior to HubSpot, she spent her time in the Spanish start-up world.
Video recordings
Theme: Integrating Sales & Marketing
How to get marketing and sales teams to work together to create a revenue growth team.
Speakers
Dan Tyre, Sales Director at HubSpot
Dan Tyre joined HubSpot as a member of the original team in May of 2007, and has led the recruiting, training, and growth of HubSpot's sales team with vigor. An authority on inbound marketing and sales, Dan is a regular speaker, writer, and coach to those who yearn for inbound success. His favourite topic is the importance of attitude, and he's been known to bring the house down when speaking on this topic to groups.
‍
Ian Redmond OBE
Ian Michael Redmond OBE FZS FLS is a tropical field biologist and conservationist. His career spans more than 30 years in which he is renowned for his work with gorillas and elephants.
Video recordings
London HUG March 2018: Promotion
London HUG march 2018: Dan Tyre Part 1
London HUG March 2018: Part 2 Ian Redmond
London HUG March 2018:Dan Tyre Part 3
London HUG March 2018: Part 4 Testimonials
Resources: December 2017 HUG event
Theme: The future of HubSpot
We will hear about all of the recent developments in the HubSpot product suite announced at the recent Inbound conference in Boston.
Speakers
Christian Kinnear, Managing Director EMEA at HubSpot | SaaS Sales
Christian manages all aspects of B2B SaaS Sales, marketing and demand generation in multi channel and multi segment environments. Strong international experience in accelerating growth in new business through talent management, business development, operational optimisation, and innovation.
Specialties: SaaS Sales, Inside Sales Management, Business Development, Demand Generation, Marketing, Channel Management, Scaling, International Scope.
Christian will be talking about the future of HubSpot and the latest product releases and features.
‍
Ed Fry, Head of Growth at Hull
Ed Fry is Head of Growth at Hull.io, and previously employee #1 at inbound.org (founded by Rand Fishkin and Dharmesh Shah, acquired by HubSpot). He grew the inbound community to over 165,000 members, working on data-driven community engagement using the HubSpot software, before moving to join Hull, the B2B customer data platform.
Today, he's going to be sharing data-driven sales and marketing playbooks which can triple your email engagement, 20X your marketing-sourced qualified leads, and create marketing campaigns to fuel your sales teams for a fraction of the expected cost.
Video recordings
London HUG December 2017: Christian Kinnear
London HUG December 2017: Ed Fry
London HUG December 2017: Clwyd Probert Part 3 | Sales & Marketing Alignment
London Hubspot User Group (London HUG) December 2017: Testimonials‍‍‍‍‍
Resources: December 2017 HUG event
Theme: Inbound Marketing Strategy
For the first London HUG event we will be covering multiple aspects of the inbound methodology:
Attracting new visitors using search engine optimisation, authority content and pillar pages
Inbound strategy tips on the implementation of an inbound campaing
The use of video as a way to tell a story and engage visitors
Speakers
Karen Carroll, HubSpot
Karen is a Partner Services Manager at HubSpot and she manages a team of high-performing Channel Consultants.
The Channel Consultant Teams at HubSpot support the fast growth of HubSpot's Agency Partner network, helping those agencies drive transformative business growth by expanding their service offerings to include Inbound Marketing and Sales delivery.
Channel Consultants coach agencies on how to leverage HubSpot's platform and products to execute successful and innovative inbound strategies for both their clients' businesses and their own.
‍
Eleanor Sims, StoryMe
Ellie is a Video Strategist at StoryMe, a video & video strategy scale-up. Her favourite part of the job is giving educational talks to inspire on new ways to engage your audience. When she's not helping companies win with video, she loves to run and play the French Horn - not at the same time though.
‍
Simon Rydings, Capen
Simon is CEO and founder of Capen. Capen is positioned to facilitate the emerging worldwide market in digital raffles and lotteries, and then creatively harness the simple power of the proposition to engage consumers, charities, retailers and businesses in fresh and disruptive settings.
‍
Video recordings
London HUG September 2017: Inbound marketing strategy Tips for a successful implementation
London HUG September 2017: Simon Rydings Part 2 | GDPR for Marketers
How to use video marketing as an Inbound marketing tool (September 2017)
London HUG September 2017: Clwyd Probert | SEO best practice tips
Hubspot User Group | London HUG (September 2017): Attendee Testimonials‍‍‍‍‍
Resources: September 2017 HUG event